In late 2012 Israeli archaeologists discovered a 2,750-year-old temple along with a plethora of sacred artifacts. [1]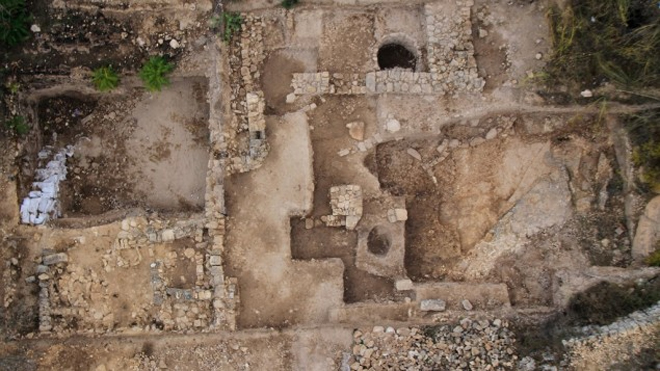 Archaeologists found pottery figurines, fragments of chalices, and decorated pedestals typical of a ritual pagan cult.
The pagan temple existed at a time when such temples were said to have been cleared from Jerusalem and its surroundings by righteous Israelite kings.  However, it could have existed just before leaders cleansed the area of pagan worship.  During the Old Testament history of Israel, kings were alternately wicked and righteous.  When righteous, they banished pagan forms of worship.
The site is at Tel Motza, just west of Jerusalem, where construction was ongoing on Highway 1.   Archaeologists have found an ancient grain storage facility near the site, probably managed by leaders of the time and area.
The latest excavation has revealed a brand new structure, according to the directors, with massive walls and a wide, east-facing entrance, which conform to the tradition of temple construction in the ancient Near East. The archeologists stress that "the find of the sacred structure together with the accompanying cache of sacred vessels, and especially the significant coastal influence evident in the anthropomorphic figurines, still require extensive research." [1]
Additional Resources:
http://youtu.be/qK-bR_EM_0Q
http://youtu.be/KcdZyQvtCTU