In the Pearl of Great Price, in the Book of Moses, it says, "For behold, this is my work and my glory—to bring to pass the immortality and eternal  life of man" (v. 39).
This scripture means that the whole work of God is devoted to giving us, His children, immortality and the opportunity to dwell in His presence eternally.   The first gift, immortality, has been guaranteed to all living things through the resurrection of Jesus Christ.  No one has to qualify; this blessing has been given without qualification to all.  The second gift is conditional upon our worthiness.  We must accept the atonement of Christ and lay our sins upon the altar. All are invited.  The only way to disqualify ourselves from this second great gift is to refuse it.  That these are the only desires of the Creator and Ruler of the Universe, proves His unbounded love for us.  As it says in the fourth chapter of 1 John, verse 8: "He that loveth not knoweth not God; for God is love."
Obedience and Repentance Are the Door to God's Presence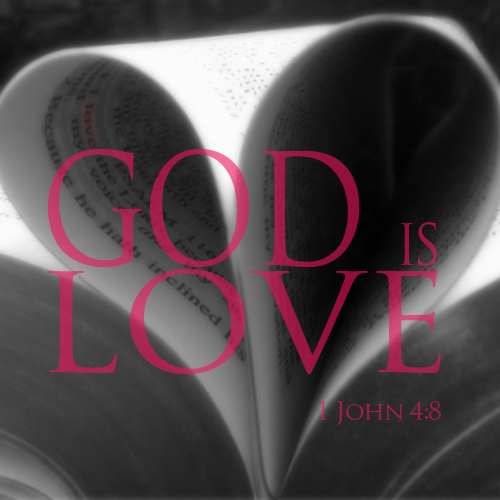 When reading the first three verses of 1 John, it is important to realize that "immortality" and "eternal life" are two different things.  Because Christ has given us the free gift of resurrection, we will all live forever.  Resurrection means that we will have perfect, immortal bodies in the prime of life.  However, heaven has many mansions, and they do not share equally in God's glory.  As Paul stated in 1 Corinthians 15:40-42, there are three kingdoms of heaven, and their glory differs as do the sun, moon, and stars.  God's full glory shines in the highest kingdom of heaven, the celestial, and those who have inherited "eternal life" dwell in this kingdom of heaven in the presence of God.  Dwelling in the full presence of God, their joy is full (v. 4).  John is saying that the apostles, witnesses of Christ, have seen a vision of the Celestial Kingdom of heaven.  Joseph Smith and Sidney Ridgon also saw a vision of the kingdoms of heaven and shared their witness.  See it here.
John's message in 1 John, chapter 1, is that we all our sinners.  It takes repentance and forgiveness to be cleansed through the grace of Christ and qualify for eternal life.  John's message in 1 John, Chapter 2, is that Christ is our Advocate with the Father; we know God by obedience; that we should love not the world; and that Anti-Christs will come in the last days.    Verses 3 – 6 say the following:
And hereby we do know that we know him, if we keep his commandments.   He that saith, I know him, and keepeth not his commandments, is a liar, and the truth is not in him.

But whoso keepeth his word, in him verily is the love of God perfected: hereby know we that we are in him.  He that saith he abideth in him ought himself also so to walk, even as he walked.
John counsels the Saints to turn away from the world and love God. He counsels us also to love each other.   He also warned that anti-Christs would come.  They were in the Church even in John's time.  They counsel not to believe in Christ or God.
Elder M. Russell Ballard, a modern apostle of the Lord Jesus Christ, said,
Individual, personal testimony of gospel truth, particularly of the divine life and mission of the Lord Jesus Christ, is essential to our eternal life. … Life eternal is predicated upon our own individual, personal knowledge of our Father in Heaven and His Holy Son. Simply knowing about them is not enough. We must have personal, spiritual experiences to anchor us. These come through seeking them in the same intense, single-minded way that a hungry person seeks food (in Conference Report, Apr. 1996, 111; or Ensign, May 1996, 80).
If We Love God, We Will Know Him, As He Knows Us
1 John 3:2 says, "…we know that, when he shall appear, we shall be like him; for we shall see him as he is."  Other scriptures support this statement:
And this is life eternal, that they might know thee the only true God, and Jesus Christ, whom thou hast sent (John 17:3).

They who dwell in his presence are the church of the Firstborn; and they see as they are seen, and know as they are known, having received of his fulness and of his grace (Doctrine and Covenants 76:94).
Has Anyone Seen God?
A verse in 1 John has been mistranslated:  "No man hath seen God at any time. If we love one another, God dwelleth in us, and his love is perfected in us" (1 John 4:12).  The Joseph Smith Translation of the Bible says the following for this verse: "No man hath seen God at any time, except them who believe."
Many prophets have seen God: See Exodus 33:9–11; John 6:46; Acts 7:55–56; Doctrine and Covenants 67:10–12; Moses 1:1–2; Abraham 3:11; Joseph Smith—History 1:16–17.