Valentine's Day didn't exist in biblical times, but the Bible has a great deal to say on the subject of love. Following are some of the most powerful thoughts on love from a book of scripture that has changed the world. All quotes use the King James translation.
God's love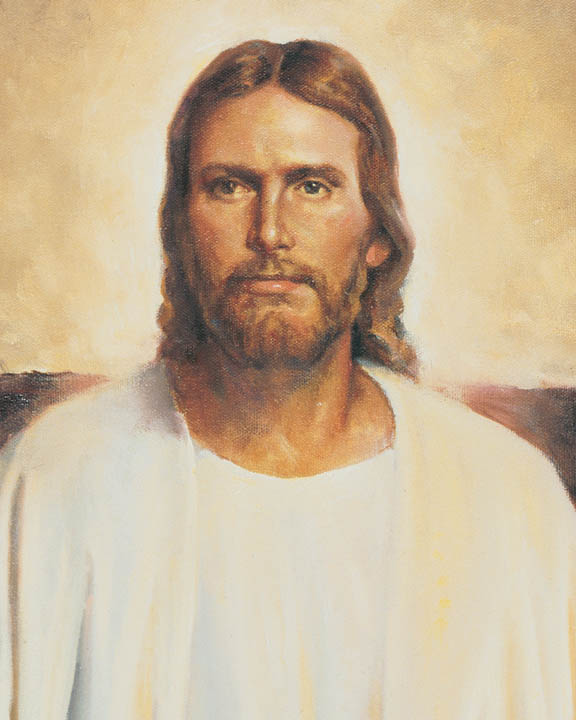 For God so loved the world, that he gave his only begotten Son, that whosoever believeth in him should not perish, but have everlasting life (John 3:16).
My son, despise not the chastening of the Lord; neither be weary of his correction:

For whom the Lord loveth he correcteth; even as a father the son in whom he delighteth (Proverbs 3:11-12).
The Savior's Love
As the Father hath loved me, so have I loved you: continue ye in my love (John 15:9).
And to know the love of Christ, which passeth knowledge, that ye might be filled with all the fulness of God (Ephesians 3:19).
Then when Mary was come where Jesus was, and saw him, she fell down at his feet, saying unto him, Lord, if thou hadst been here, my brother had not died.

When Jesus therefore saw her weeping, and the Jews also weeping which came with her, he groaned in the spirit, and was troubled,

And said, Where have ye laid him? They said unto him, Lord, come and see.

Jesus wept.

Then said the Jews, Behold how he loved him! (John 11)
Family Love
Live joyfully with the wife whom thou lovest all the days of the life of thy vanity, which he hath given thee under the sun, all the days of thy vanity: for that is thy portion in this life, and in thy labour which thou takest under the sun (Ecclesiastes 9:9).
Husbands, love your wives, even as Christ also loved the church, and gave himself for it (Ephesians 5:25).
And Ruth said, Intreat me not to leave thee, or to return from following after thee: for whither thou goest, I will go; and where thou lodgest, I will lodge: thy people shall be my people, and thy God my God;  Where thou diest, will I die, and there will I be buried: the Lord do so to me, and more also, if ought but death part thee and me (Ruth 1:16-17).
Nevertheless neither is the a man without the woman, neither the woman without the man, in the Lord. For as the woman is of the man, even so is the man also by the woman; but all things of God (1 Corinthians 11:1).
Loving Others
By this shall all men know that ye are my disciples, if ye have love one to another (John 13:35).
A friend loveth at all times, and a brother is born for adversity (Proverbs 17:17).
Ye have heard that it hath been said, Thou shalt love thy neighbour, and hate thine enemy.

But I say unto you, Love your enemies, bless them that curse you, do good to them that hate you, and pray for them which despitefully use you, and persecute you (Matthew 5:43-44).
Beloved, let us love one another: for love is of God; and every one that loveth is born of God, and knoweth God (1 John 4:7).
And it came to pass, when he had made an end of speaking unto Saul, that the soul of Jonathan was knit with the soul of David, and Jonathan loved him as his own soul (1 Samuel 18:1)
This article was written by Terrie Lynn Bittner, a member of The Church of Jesus Christ of Latter-day Saints.